COMMUNITY WORKSHOPS
Our Sunday workshops are fun and suitable for people of all ages and backgrounds. No bike experience is needed as we have a number of roles for our volunteers! We are open on the first Sunday of each month from 9am – 1pm. Come and join us!
SUNDAY WORKSHOPS & BIKE DROP OFF
Open for bike drop offs & volunteers to assist in preparing our bikes! Upcoming dates:
August 6 9am – 1pm
September 10 9am – 1pm
October 8 9am – 1pm
November 5 9am – 1pm
BIKE DROP OFF POINTS
WEDNESDAYS | 2.00pm – 4.00pm
3/130 Old Pittwater Road, Brookvale, NSW 2100
MONDAY – THURSDAY | 10.00am – 4.00pm
Oakwood Lifestyle Advisors
Suite 4, 9 Narabang Way, Belrose, NSW 2085
Please call 02 9410 2022 or email [email protected] prior to drop off
Please note:  We are currently only accepting teen – adult bikes in good working condition.  If you are unsure if your bike is suitable, please send a photo to [email protected] and we can check and confirm for you.
CONTACT
Sara Roe
E: [email protected]
WORKSHOP ADDRESS
3/130 Old Pittwater Road
Brookvale NSW 2100
Check out what's happening at our other workshops
Sydney news
THURSDAY SEPTEMBER 21, 2017 | GCR CHARITY EVENT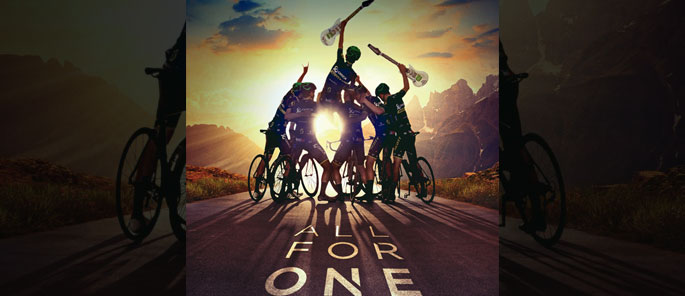 We would love our supporters and volunteers to join us at this amazing event. Everyone is invited to come along to our fundraising night All For One – Orica GreenEDGE Story – Charity Film night at Roseville Cinemas in Sydney. A true story of inspiration in the competitive cycling world, this is a film not to be missed.
We will also have a signed cycling jersey donated by Orica GreenEDGE and a great selection of cycling lights and bells from Knog to use in the silent auction.  More items will be added, however firstly you need to book your tickets and come along to this incredible evening with your friends and family! All proceeds will go to Bikes 4 Life!
Get your tickets here: https://globalcyclerides.com/all-for-one
SUNDAY APRIL 9, 2017 | CONTAINER PACK
Thank you to our brilliant volunteers who gave up their time on Sunday April 9th to help pack our 40ft container which is heading to Siem Reap in Cambodia.  Our well deserving partners Build Your Future Today are so excited and they are very grateful for your support!  We'll keep you updated on the container progress!!  How cool does it look!
CAMBODIA 2016 PROJECT
Our 2016 Cambodian project was managed by our brilliant
Bikes 4 Life Sydney volunteers – right from preparing bikes at our Sydney warehouse, to packing the container – and best of all, 13 of our crew made the trip to Cambodia to see for themselves how gratefully our bikes are received.  Well done Sydney volunteers – you guys are the best!!
Volunteer with us
We're always on the lookout for skilled, short and long-term volunteers for our bike workshop. No experience is necessary, however it's always welcomed! If you would like to volunteer at our Sydney warehouse, please contact Sara Roe to register your interest.
Note: If you have access to a truck/ute and are able to volunteer to collect bikes from people who are unable to deliver to us, then please contact [email protected]  We often have requests for pick ups but currently don't have anyone able to collect.
All volunteers need to complete an application form. Click here to download the form.
Donate a bike
To donate a bike to our Sydney warehouse, simply bring it down to us on any of our collection days. Bikes should be in good working condition. If you are unsure, then send us a pic first and we can assess to see if its suitable. Send to [email protected]
Click here for tips on how to prepare your bike for donation
REQUEST A BIKE / PROJECT PROPOSAL
If you are an organization or know of a deserving organization that has a need for bikes either locally or internationally, then please contact Ebony Butler with your proposal. We are aiming to send approximately 5 containers of bikes per year and are currently looking for partners for our 2016 and 2017 projects.
CORPORATE VOLUNTEER DAYS
Bikes 4 Life can offer a unique team building day for your business. Your staff will work alongside our regular volunteers and be shown how to prepare a bike for its new life.
Take a day out of the office and come and work with us.
Up to 12 places per day for your staff or team.
Time: 10am – 2pm
Donation: $500
Enquiries: [email protected]